<!Start of total frame!>

limcorp
We make you visible to everyone......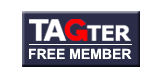 RM 35.00
RM 48.00
RM 260.00
RM 180.00
Streamyx Business Broadband (Biz Promo-30%) 1IP Enterprise ADSL (1.0M /384k) - RM292
© Copyright 2015 Tagter.com. All product names are trademarks of their respective companies. Tagter.com is not affiliated with or endorsed by any company listed on this site.